KENNETH J. GUZZETTA

Mobile #: (408) 234 5267 (call or text)
ken@guzzetta.com
http://www.guzzetta.com/ken
Professional Summary:

I am an experienced IT/Business Analyst with experience in Project Management concepts, practices, and procedures. I have been on many successful project teams. I also have experience in Business Analysis; I can use data to see patterns and can make recommendations to improve productivity. I am also an experienced Application Administrator and have added value with my Business Analyst background to projects I have managed. I have experience in a fast-paced start up environment, and management of a team of experienced professionals.

Experience:


San Jose State University
Business Analyst, HR Technology Group
San Jose, CA
4/2017 – Present

Maintain high quality and customer-focused technology that integrates and coordinates with university needs. I ensure data integrity in Human Capital Management (HCM) and provide reports and data analysis to evaluating HR function and programs.
HCM is one of Oracle PeopleSoft's web-based, single system solutions that covers every aspect of the HCM roadmap, from core HR transactional functionality through service automation and delivery to complete enterprise talent management solutions.

Services I am responsible for are:

Serving as the central resource for all Human Resources data in Oracle PeopleSoft Human Capital Management (HCM) and Cal State University - Personnel/Payroll Information Management System (PIMS)
Conducting research and analyzing information to support campus personnel and planning for Human Resources
Developing employee related data queries and data procedures for the campus community
Supporting the development, implementation, audit functions and integration of HCM
Training HR staff on new HCM processes and other databases for data analysis
Serving as the liaison in the Campus Community Committee in resolving duplicate employee ids between Human Resources,
Student Administration and Professional Development Center
Representing HR in the CSU-wide Human Resources Users Group in researching and resolving HCM and PIMS issues.

Cisco Systems, Inc.
Started as: Business Analyst
Last position: Business Systems Analyst
San Jose, CA
6/00 - Present
I supported the Finance and HR groups in terms of new capabilities and functionality of Cisco's Reporting tools. There are a variety of reporting tools used at Cisco, and have knowledge about each. Recently I worked in an Agile project management environment and implementing this for our group. I have a mix of both HR and Finance projects, and gaining knowledge and experience of each. I am also acting as the release manager for our HR group tool releases, as well as working on projects/enhancements for that group as well.
In previous roles held at Cisco, I was responsible for:

Release manager for the HR Reporting tool – Ran the Go / No Go calls and worked with developers and the business to get release items signed off for release.
Partnered with the business to define and capture new key performance indicators and measures to accurately measure business performance to enable business to make better business decisions.
Performed environment migrations between the Development, Quality Assurance, and Production environments.
Technologies I used: Business Objects, Microstrategy, OBIEE, Oracle HRMS & Discoverer, SQL, Teradata SQL Assistant, Tableau, and others.
Had on-call responsibility for keeping the system up for approximately 7,000 users at Cisco.
Part of the team that successfully launched the HRMS (Human Resource Management System) transformation from a BI perspective.
Part of the team that upgraded the version for the BI application from OBIEE 10g to OBIEE 11g.
We used the upgrade to make improvements and enhancements to the Dashboards and reports.
I was responsible for Siebel ERM application maintenance and enhancements
Implemented Siebel Analytics for HR Services, doing both development work and analysis.
WebTV Networks / Microsoft Corporation

Sr. Recruiting Analyst
Palo Alto, CA
3/98 to 6/00:
Established a partnership with Microsoft corporate to post our division's positions on the corporate internal and external websites and database.
Established and managed the maintenance of the WebTV internal database of applicants and requisitions and the internal .
Picked up the responsibility of headcount and Job Requisitions to manage this important metric.
Presented and trained recruiting personnel on how to best make use of an online applicant/candidate tracking database, and the information/metrics that can be synthesized from it.
Tracked offers and put together a compensation schedule to deliver a competitive offer to our candidates.
WebTV Networks, Inc.

(startup acquired by Microsoft)


Staffing Systems Analyst
Palo Alto, CA
6/97 to 3/98:
Transitioned from a startup company to an incorporated company with VC funding.
I was responsible for staffing responsibilities typical of a start-up environment such as candidate experience, the interview process, the offer process, and other duties around recruiting.
Set up a Staffing Database Architecture to track Applicants and Candidates throughout the interview and offer process.
Analyzed our open requisition database to reconcile headcount numbers to budget and the organizational chart, and reported the metrics to the CEO.
Worked with the Finance dept. to organize and track headcount to report metrics to the venture capital groups.
Gave presentations to Executive Staff and Venture Capital Investors on headcount projections and staffing expectations.
Processed offer letters coordinating offers with hiring managers and technical recruiters and delivered the offers to candidates.
Managed a growing staff of schedulers to handle the administrative logistics of getting candidates in for interviews.
Artemis Research, Inc.
(Incorporated to form WebTV Networks)


Recruiting Assistant
Palo Alto, CA
9/96 to 6/97:
Scheduled interviews for candidates with company personnel.
Coordinated headcount numbers with hiring managers, finance, and Executive level staff.
Developed a training guide to standardize the scheduling process.
Scheduled an average of 20 candidates a week with our internal staff.
Arranged travel for candidates needing to be flown in.

Education
:

San Jose State University, San Jose, CA
Bachelor of Science degree in Business Administration with Distinction
Volunteer Activities:
Milpitas Youth Soccer League


Non-Profit Organization
Board Member from 2005-2007
I was responsible for the Under 12 boys group coaching and team assignments.

San Jose Classic Chevy Club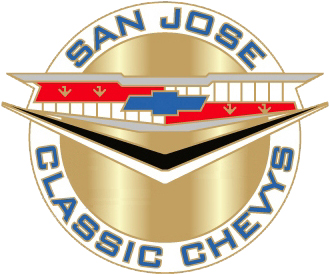 Non-Profit Organization
Board Positions of:
Webmaster: 2007 to Present
Newsletter Editor: 2007 to Present
I am responsible for creating and disseminating the club's monthly newsletter, and for creating and maintaining the club's website and membership roster.
Special Skills:
Strong analytical skills and ability to solve complicated business issues with little supervision.
I am Proactive, have a can-do attitude, and am results & relationship oriented.
I can partner with business clients, facilitate, influence and derive BI business requirements, with a balance of technical constraints.
I have experience in analysis, development and design with BI suites such as Microstrategy, Tableau, and OBIEE. I have worked with Cognos and Essbase as well.
I have experience assessing solutions and testing plans, and have built relationships across IT and the Business.
I am proficient in SQL, Excel and HTML.
Proficient on both PC and MAC platforms.
Part of a team that evaluated Workday as a HRM for Cisco.
Excellent written and verbal communication skills.
Car restoration fanatic and classic car lover.

resume v.
3.31
.2017